An easy way to transform your video content into a full-scale subscription service with our end-to-end streaming platform
Setup your video service with our OTT platform solution
With soeasyTV platform you are able to fully control your service via our powerful management tool
content management
metadata

configure your service model / package

handle content information and create dynamic categories


manage subscribers

find real time statistics

create admin rules and many more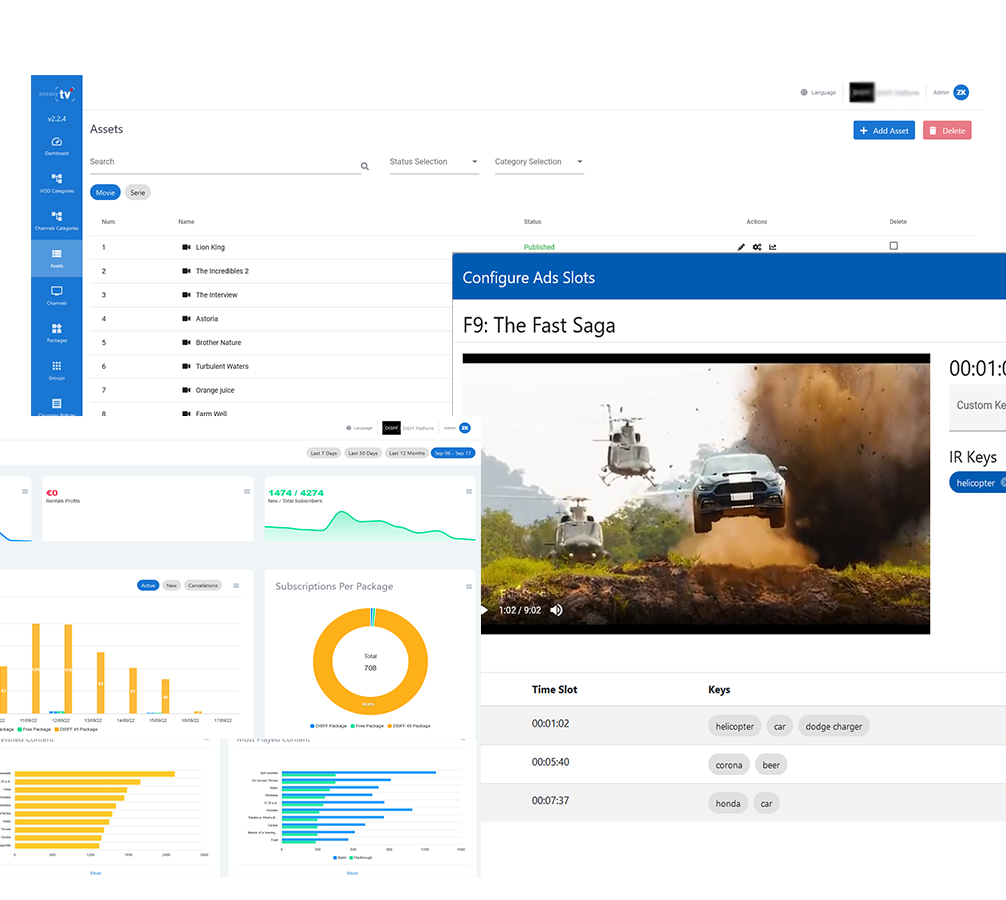 Reach every screen with your branded app
We develop, submit, and maintain apps for every platform and provide a common experience across every screen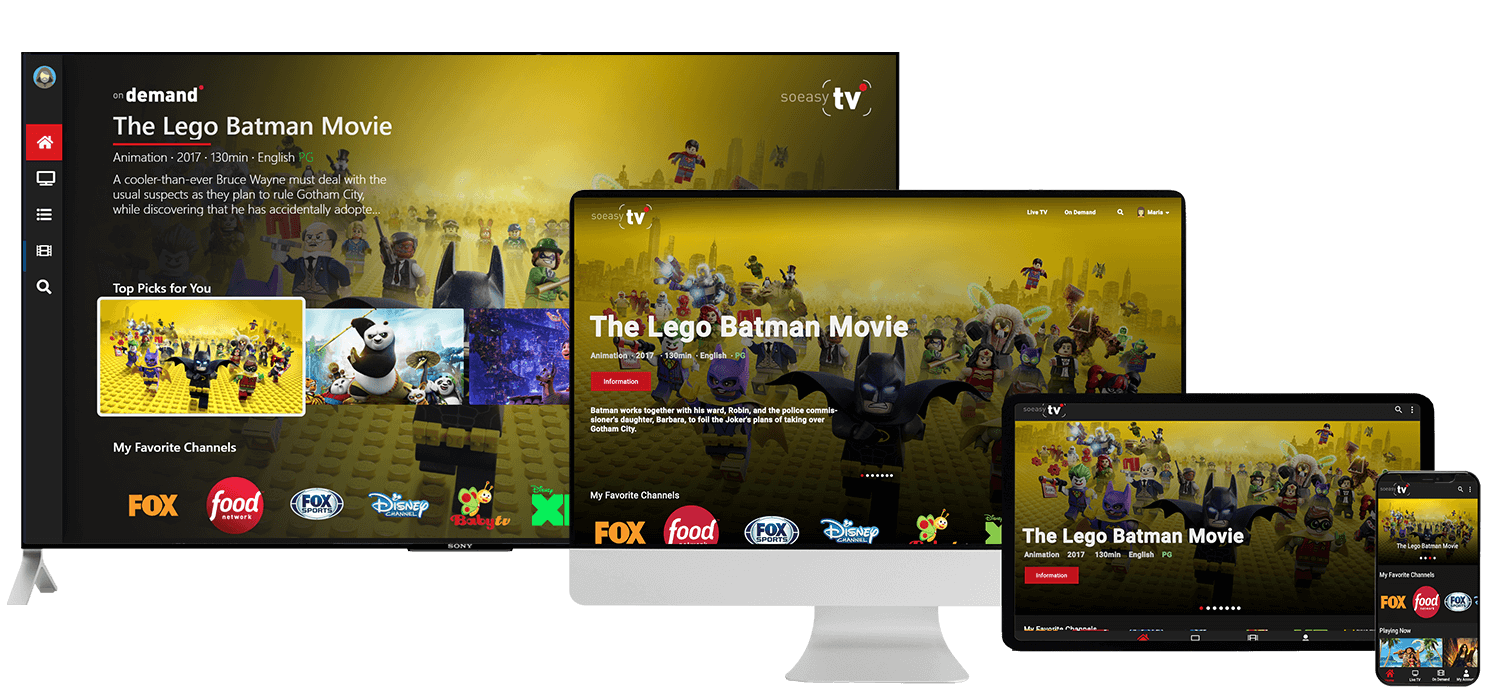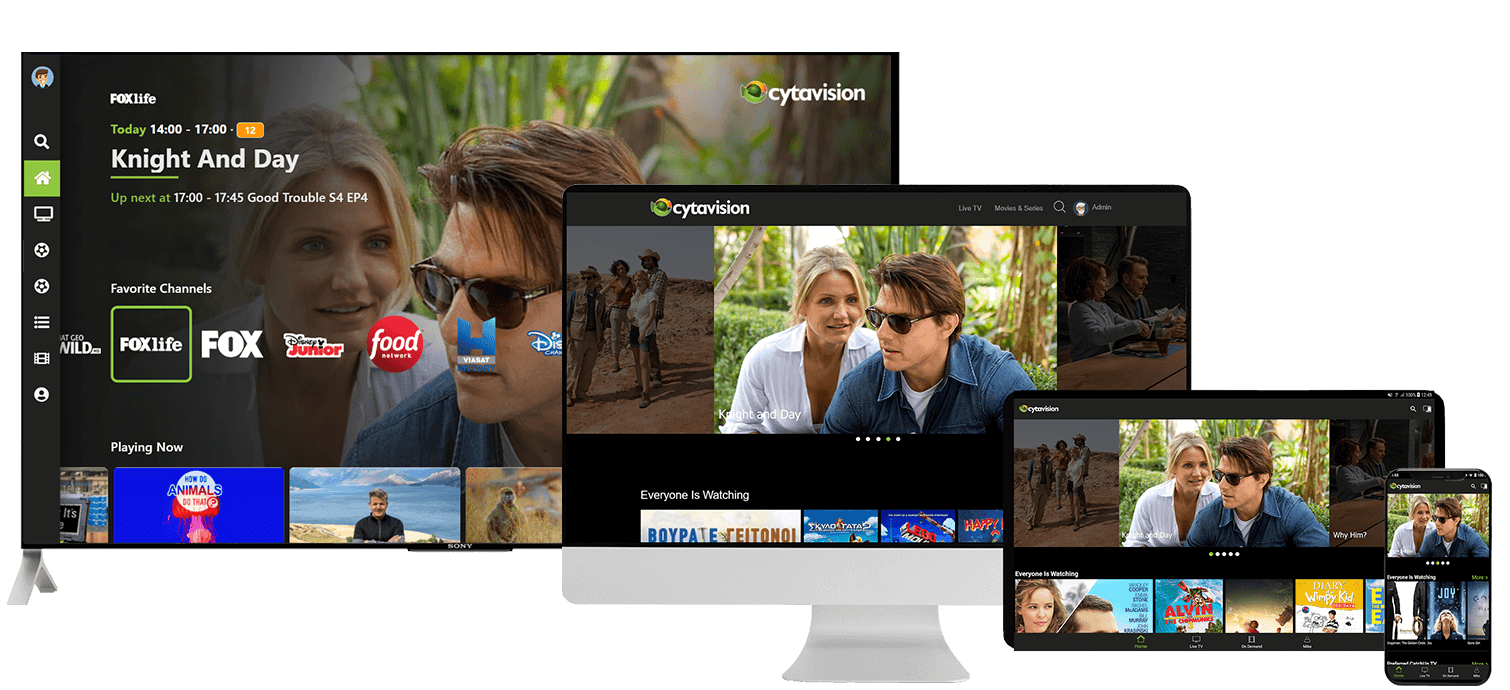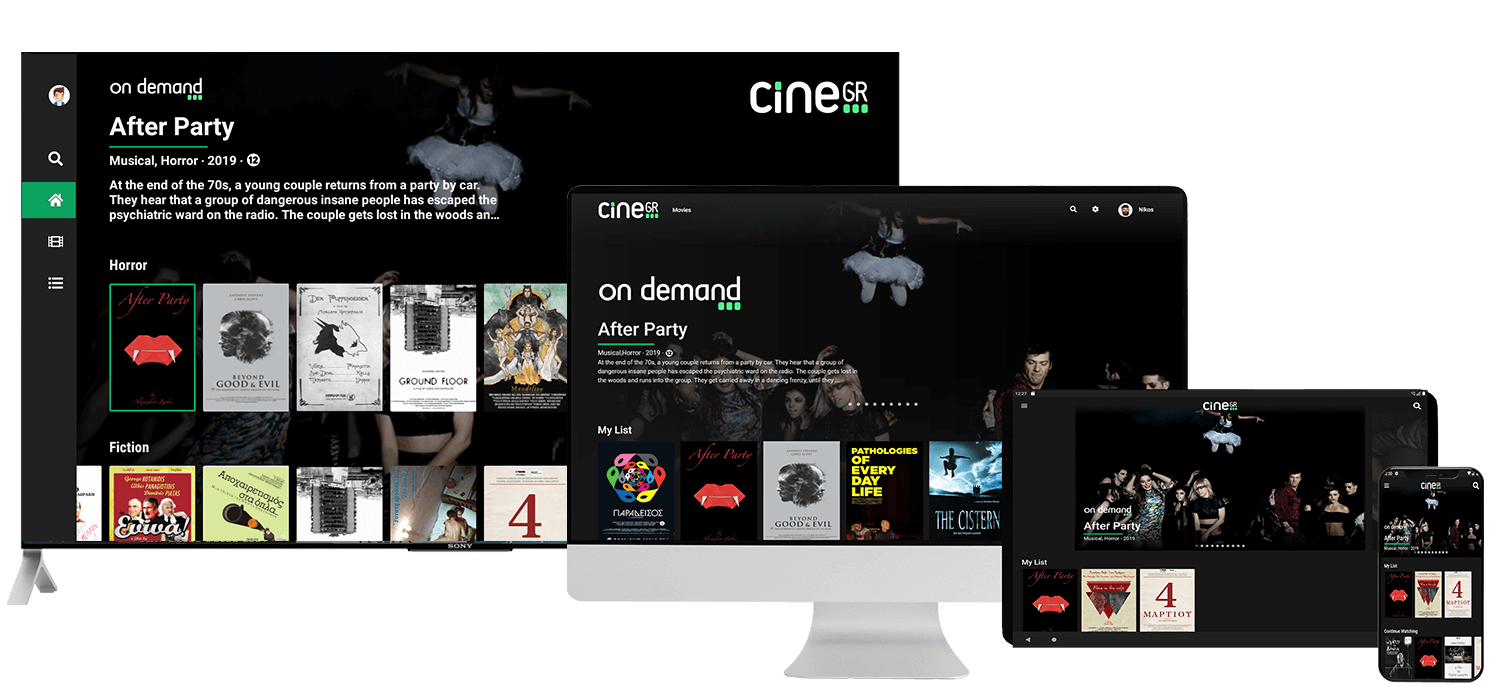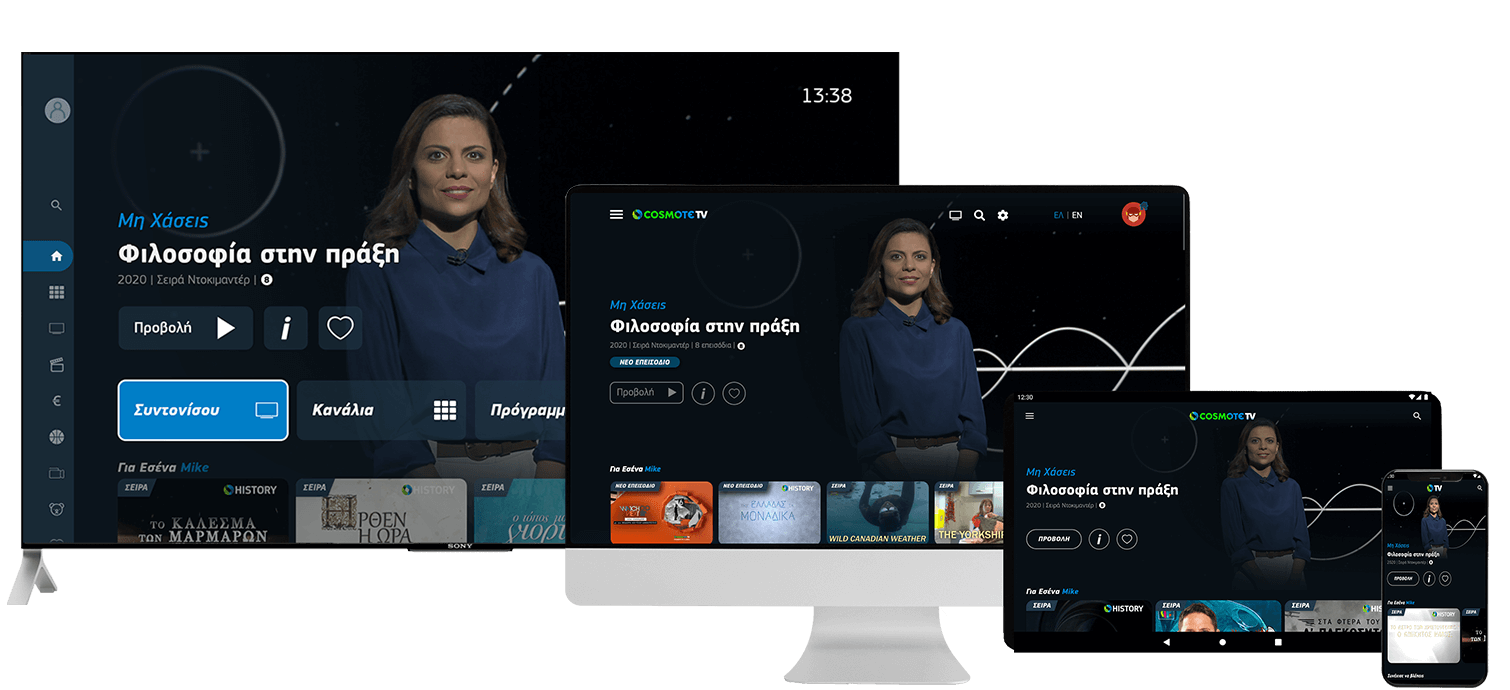 Unlimited Platform Capabilities
Control your service as you like and provide unlimited options to your subscribers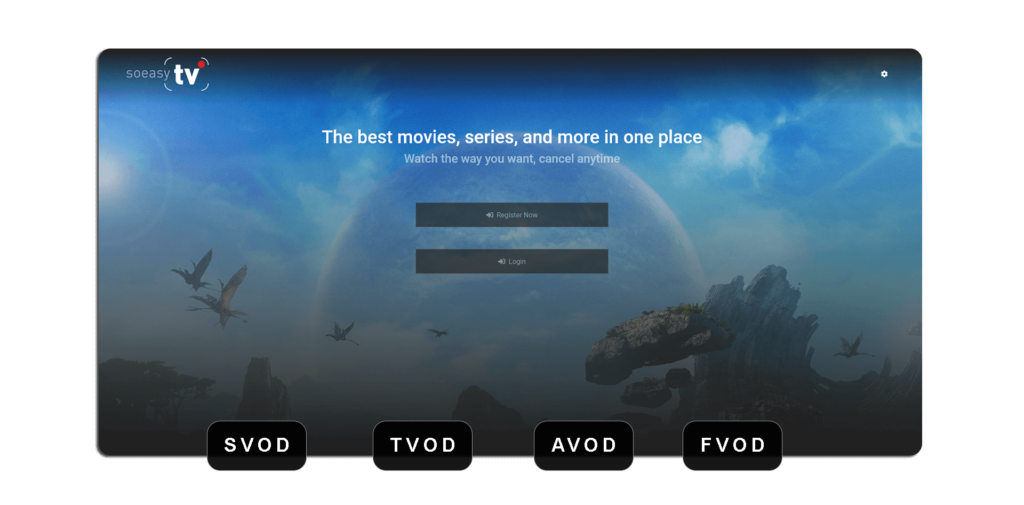 Βusiness models tailored to you
With soeasyTV OTT platform you can control your service and create new business models based on your needs. Combine subscription based models, rentals, free content or even advertisement models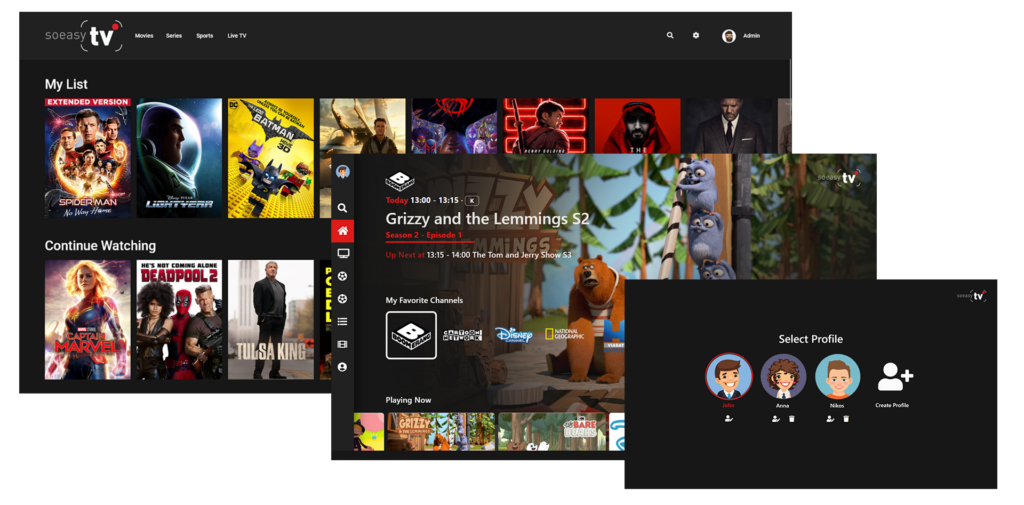 Personalized capabilities
soeasyTV OTT platform provides outstanding capabilities for the end users and their families. They can create their own profile and configure parental control access for kids. They can also configure their own settings, create personal lists (favorites list, bookimarks list e.t.c) and do interactive actions like rating, like and more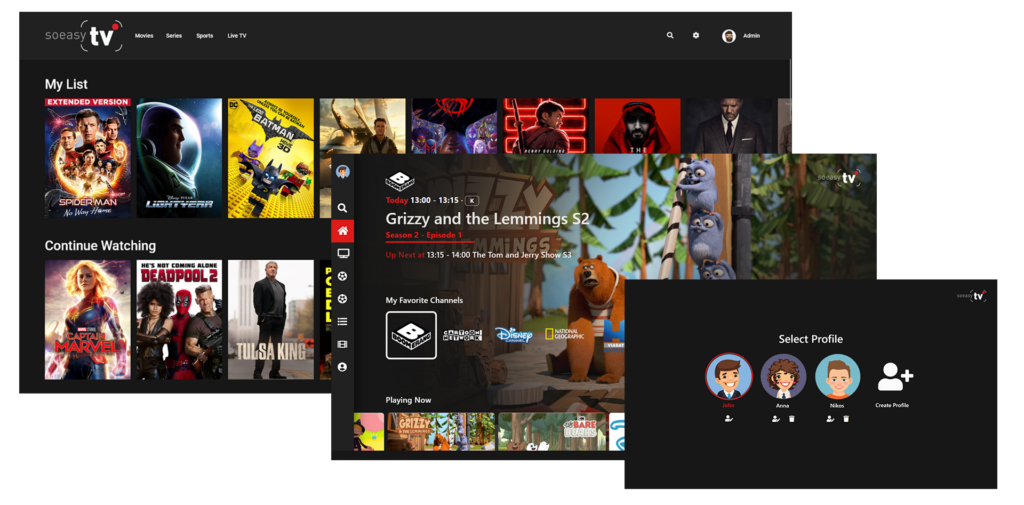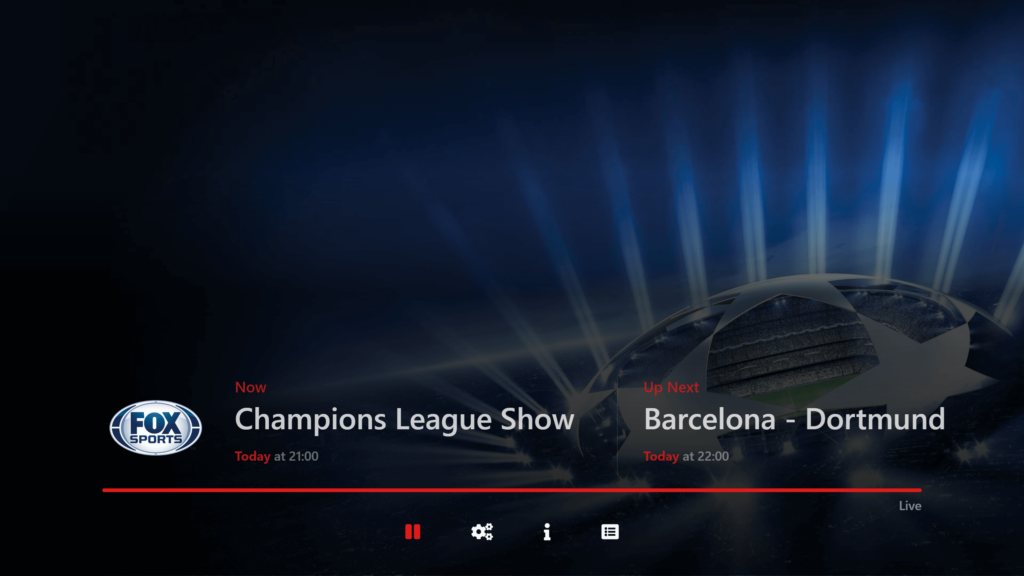 UNRIVALED VIDEO EXPERIENCE
Commercial or native player, our platform supports both solutions and provides a common video experience across every platform. It offers multi DRM support, 4K video, offline download, trick play, multi audio, subtitles, casting and many other powerful video management options
Setup your video service with our end-to-end guidance
With soeasyTV OTT platform the migration process of your current platform is an "easy" task.
Seamless migration of content, data, and customers from your existing platform without losing any data.
Transcode live and VOD content to HLS or DASH and secure it with our multi DRM solution (Widevine, PlayReady, FairPlay).
Configure video content rules such as concurrent viewing limit, geo-blocking, parental control and more.
Assure with the post launch support after having a complete pack of OTT services for your business ventures and have a complete platform built right from the scratch with end-to-end thorough support ecosystem.
Setup the whole platform in your premises with your own servers
or
Use our secured ecosystem over the cloud to host the service and the video streaming part
Use your own billing OSS/BSS solution where our platform can synchronize subscription, billing e.t.c. across all the connected parts
or
Use the soeasyTV billing solution for handling payments, billings e.t.c. into a safe area. A solution which is already provides pre-integration with 3rd solutions such as Viva, PayPal, Google Pay and more.